Do you want a sparkling clean smile that gives you that confidence you have been searching for? We are here to provide you just that. At Cambrian Dental we help you get those teeth healthy and clean, making sure your dental experience is something to smile about.
1. Atmosphere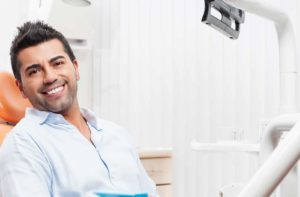 Cambrian Dental was founded by Doctors Gurshant Grewal and Tanya Khattra. In January of 2019, we took our passion for dentistry and opened a brand new space for your dental needs. Located in the Northwest part of Calgary, Cambrian Dental uses state of the art equipment and has a full spectrum of dental professionals on hand including general dentists, dental sedation professionals and orthodontists to take care of all your needs within one location. As an inclusive practice, we cater to everyone from families and adults to children and seniors. Our modern, open space allows you to be at ease, in a comfortable warm environment. We are here to get to know you and are excited for you to come see us.
2. Website
In addition to opening our dental office on Northmount Drive, we have recently launched our new website, which you see here. Our new website is organized so that you can find information about our services and location with ease. Our new website is organized so that you can find information about our services and location with ease. Do you want more information about periodontal disease? We define the various types of periodontal disease and provide you with symptoms. Our aim is to help you know the signs of dental issues so you can get treated as soon as possible.
All of our services are broken into sections for your readability and we provide you with knowledge for before and after your treatments. You can find our location, hours, or even book an appointment on each page. Do you want to speak to someone directly about your dental issues? Our phone number is also included so give us a call. We are always here to accommodate your dental needs.
3. 2019 Dental Fee Guide
Are you worried about dental costs? We follow the 2019 Dental Fee Guide. This guide allows us to provide you with the best rates for those pressing dental procedures. Choosing to follow this guide means that our rates are in conjunction with all Canadian dental offices that also base their prices on this guide. When you come to the dentist, there should be no fear of fees. Let us take care of your dental pain while your mind is relaxed knowing our rates will not implode your bank account.
4. Direct Insurance Billing
Do you have dental insurance coverage? Our friendly staff at Cambrian Dental will direct bill your insurance company so you are left without the hassle of submitting receipts and paperwork. All you have to do is provide us with the name and number of your insurer and we take care of the rest.
5. Hours
Open during the weekend and weeknights, we make it convenient for you to get your dental treatments done. No matter what happens in life or when, we are here to accommodate your dental needs. Did you chip your tooth or suddenly have a severe toothache? You are in luck because we provide emergency dental treatment for these unpredictable occurrences. Call us and we will take care of your teeth and gums right away. We want to help you prevent further issues from happening.
Your oral health is our top priority. We focus on everything from your bite, jawbone structure, teeth orientation and gum line to all your dental needs. Our services range from general and cosmetic dentistry to restorative and additional care.

Are you curious about a specific procedure?
Come see us at Cambrian Dental for a free consultation to discuss treatment options.
Do you want to learn more about what we offer?
Call us at (403) 455-1155.
Are you ready to book an appointment?
We are always accepting new patients.